Everyone wants a bit of individuality into their home – and in the anatomy of a house, the kitchen is the heart of any home. It is the place where the entire family congregates, have a meal, interact, and spend time together. To want a bit of your personality to reflect in the surroundings of the most personal place in your home is only a given. Now, there are a lot of ways you can add that personal touch into your kitchen aesthetics, be it through a DIY handout, or by collaborating with a designer, or even by using a unique material application that would set it apart and give it character. In this article, we would discuss all of these options, and give you ten design tips to decorate your kitchen cabinets in a different style.
One of the easiest way to style your kitchen cabinets according to your wishes, and add a personal touch to them, is by collaborating with a professional designer. A designer regularly works with the client to incorporate their vision and aesthetic into the end product. One of the best examples of such a collaborative work is in the picture below where the cabinetry is customized, and styled according to the client's wishes. The steep angles of adjoining cabinet style adds a contrast compared to the straight lines of the base and counter, which gives off an edgy appeal.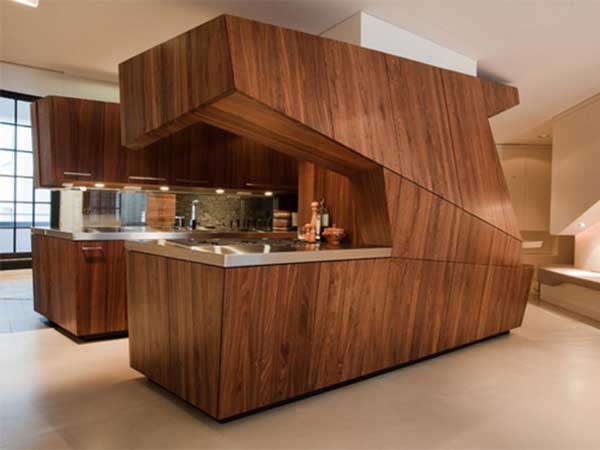 Here is another way you can collaborate with your designer or architect to style a personalized kitchen cabinet that is a vision in both aesthetics and functionality. In this style, the alternating open and closed cabinet spaces make for an interesting interface, and the design works in the user's preference. Since the alternating open spaces between each closed cabinet are relatively smaller, they can be used to showcase the best of your crockery, or cutlery. In its essence, it is a design with a lot of stylistic opportunities to customize each element according to an individual preference.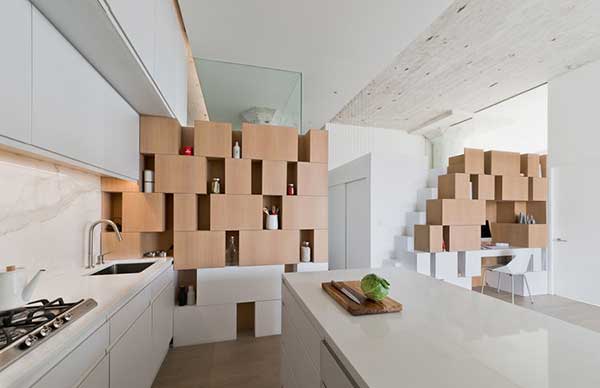 Looking for something different and unique? Something that would set your kitchen cabinetry apart in the best way possible, without being an overbearing mess? You can design it in the spherical concept – not only is it new, and unique, but gives off a stylistic appeal that is so contemporary in concept that it is difficult to precede it. The shell that closes over each cabinet which only makes this cabinet a design element of the best variety, but adds a panache that is uniquely customized to an individual style. Overall, its stylistic appeal, trumps that of any regular cabinet.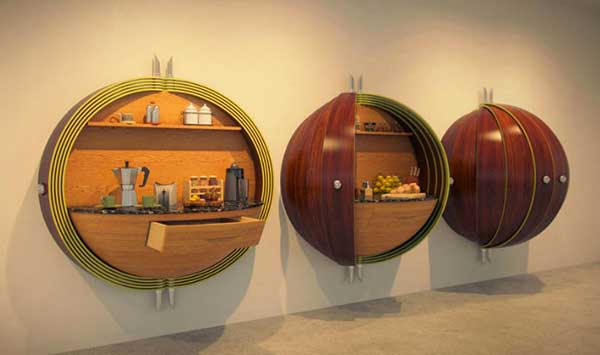 This is another way to showcase your kitchen cabinets. This open style cabinetry attaches to the kitchen essentials, and yet makes itself stand out by its design. The ribbon style of design is uniquely contemporary, and makes for some nice holding cabinets for small essentials such as spice bottles, salt and pepper holders, and other small cases. You can definitely style your kitchen cabinets in such a way by either, holding a DIY workshop, or collaborating with your architect or interior designer.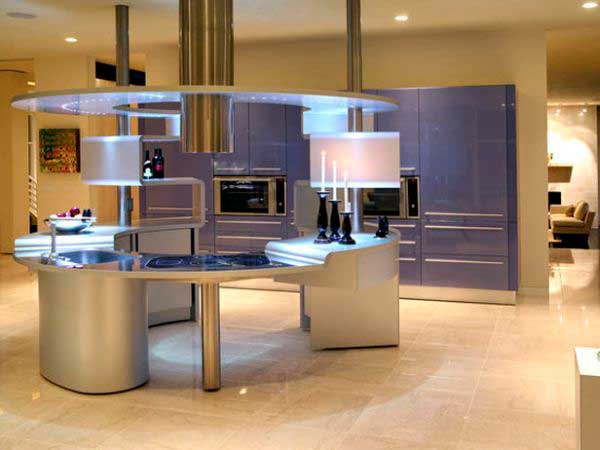 This asymmetric cabinet style is a beauty of its own. The sleek straight lines, contrast with the dissimilarity of the arrhythmic proportions. If you are a fan of the modern style, and have a kitchen that mirrors the lean lines of this cabinet design, then you can definitely add a few more blocks, and break harmony, yet still keep it within tradition. The variation in the color scheme should have created a steep dissimilarity, but surprisingly bridges the gap, and makes for a unified front.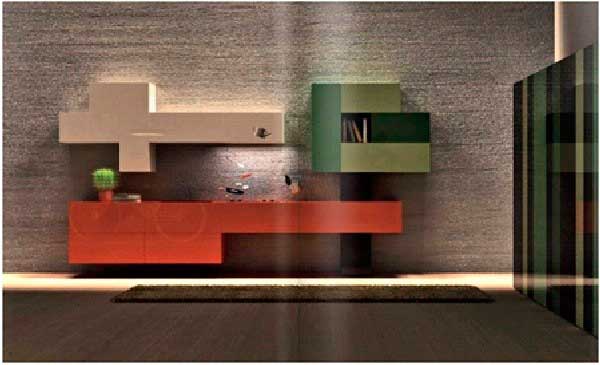 A fun way to style your kitchen cabinets could be to use a different sort of lamination. Lamination comes in many colors and textures, so you would have a variety of options to choose which one suits your tastes and reflects the best of your individuality. The picture below is a perfect example of such an intervention – the laminate used to dress the kitchen counters is a hodge podge of different designs and patterns, colors and styles, which when seen in their entirety can give off the most exuberant outlook. Not only is this scheme unique, it gives you an opportunity to go with your gut, to choose what would best for the most important space in your home.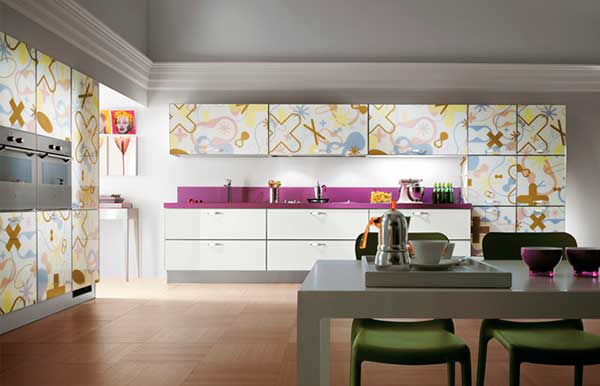 This round counter design has a classic appeal – maybe it is the use of wood, or maybe it is the discrepancy in the material and the style, but the overall articulation of the design is quite impressive. You can definitely style your kitchen cabinet in this way, with the help of an architect or an interior designer. It gives of a customized aura, and could be personalized to add an individual touch, if you chose to apply this design to your cabinet style.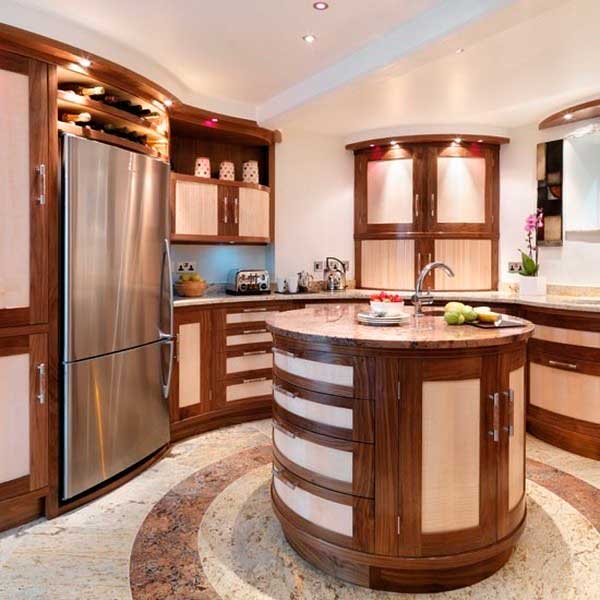 More of a prefabricated variety, this round cabinet design scheme is more modern contemporary than classic, but the use of color and material give off a personalized vibe. You can style you kitchen counters in this way, with the help of a professional, who might help you out with the purchase of materials and constructions. You may also have the color customized to what appeals more to your style and sensibilities.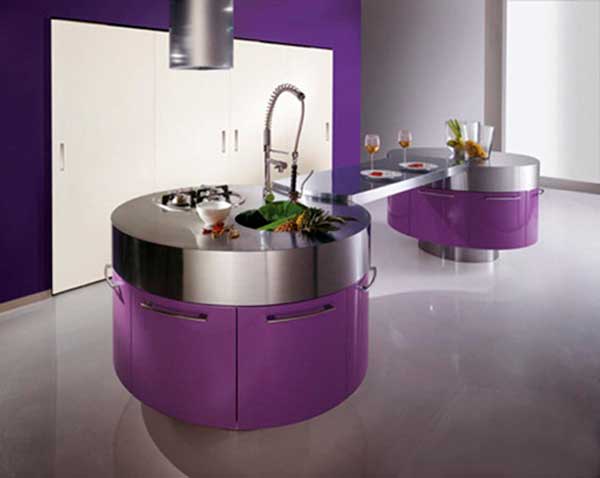 If your taste runs the gamut of conventional, and you're looking for an easier, simpler way to achieve the best possible outcome with the least amount of hassle, then you can add small touches that would set your design apart. For example, you can just use customized handles for your kitchen cabinets – something small, yet noticeable. A prime example of this is the cutlery style spoon and fork handles in the picture of the cabinet below.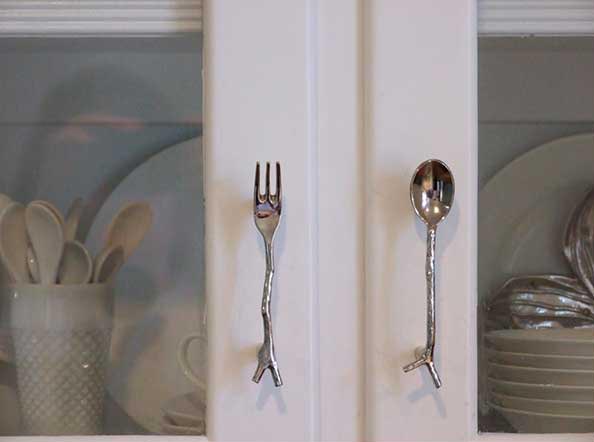 Another, more simplistic take on the concept of styling would be to add small touches, like customized paintings of your favorite artist to the top of each cabinet door while leaving a few bare. This would personalize your cabinet styling in the best possible way.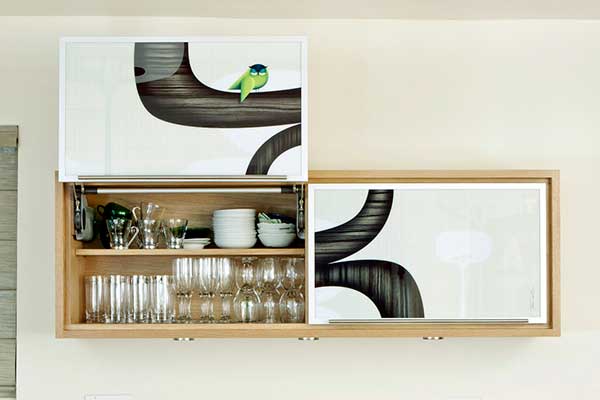 Save